Could solar powered roads efficiently and safely capture energy from the Sun?
The amount of sunlight that hits the surface of the earth is huge. The possibilities of what we could use that amount of solar energy for are even bigger!
Researchers, scientists and analysts are looking at ways we can efficiently capture and store the amount of light and heat the sun can give.
WALKING ON SUNSHINE
One idea that has captured the public's imagination is solar powered roads. This involves replacing the tarmac and paving slabs that roads and pavements are currently made from with solar panels to capture the sunlight. This could then provide electricity to power homes, businesses, and street lighting.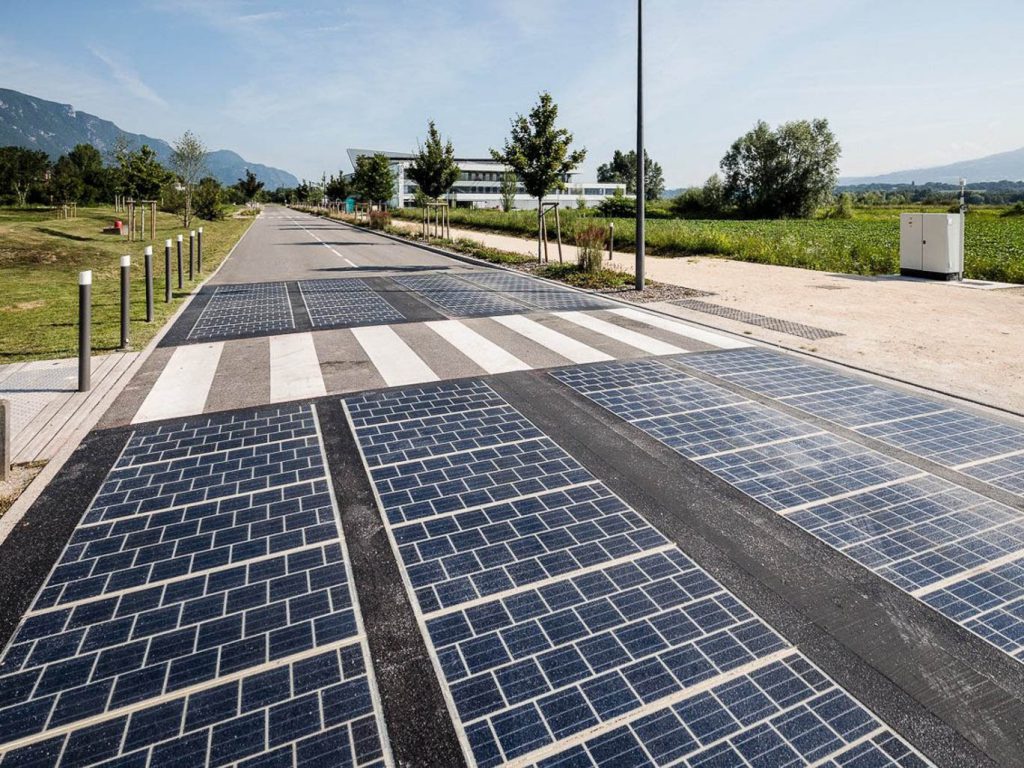 These panels could have built in LEDs and heating elements to display road markings and messages, as well as to melt snow and ice while running from the electricity they generate themselves.
Test solar powered roads have been built in several countries (France, Netherlands, China, USA) all with slightly different systems. Unfortunately, none have been successful in producing electricity and providing a safe road surface so far.
The Challenges
Durability – Solar panels are delicate and all of the solar powered roads tested broke very quickly.
Cost – Solar roads are far more expensive than building normal roads with solar panels next to them.
Slippy – solar panels are smooth but roads need to be textured to provide grip for vehicles and avoid accidents.
Inefficient – normal solar panels are angled towards the sun and have a very thin glass coating to maximise the amount of light going into the panel. Solar roads are flat on the ground and have very thick glass to protect the delicate electronics, this means much less light can get into the panel.
Shade – Many roads are shaded by building or trees for all or part of the day and are often covered by other things such as leaves, dust, and vehicles.
The Future
Sadly, with our current technology solar powered roads aren't a good option for generating electricity. But it is important to explore ideas like this because we never know what kind of innovations and new technologies they might lead to.
So while it doesn't look like well all be walking or driving around on solar roads any time soon, there are a few other places we are likely to see solar panels appearing;
Rooftops – There is a vast amount of space available to put solar panels on rooftops throughout the world. This is proven to work well as the panels are angled towards the sun and are up out of the way from anything that might damage or shade them.
Floating – Large arrays of floating solar panels on reservoirs or lakes have benefits such as leaving space on land for growing crops, are cheaper to build than land based solar farms, are more efficient at producing electricity because the water keeps them cool and can help prevent unwanted evaporation and poisonous algal blooms.
Solar windows – Windows are ideally placed to receive lots of light as well as being easy to access for cleaning or maintenance. An added bonus would be that solar windows would provide shade inside buildings which would lower air conditioning costs.
Solar skins – A thin but tough film that can be printed with any pattern or design and then stuck over solar panels to help them blend in. Even though they cover the panel they only block certain frequencies of light and so don't affect the efficiency of the solar panels.
Solar fabric – Light and flexible this could be installed almost anywhere including clothes so you could charge your phone on the go or have a self-powered heated jacket.
BLAME IT ON THE MOONLIGHT
When designing new technologies it's also important to think about how they look and how people will interact with them. Designer, Daan Roosegaarde, looked at the artier side of solar powered roadways (Smart Highway).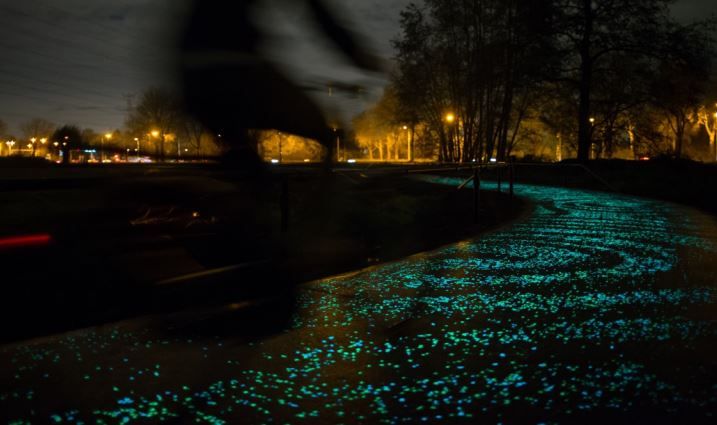 He created a footpath with a design based on Starry Night to mark the 150th anniversary of the death of Vincent Van Gogh.
The footpath is made of glowing stones which charge during the day and shine at night.
Even if these ideas never see the light of day, it's interesting to see the innovation that could happen when you try new ideas, as well as mixing design, art, technology and science.
Who knows what other products could come out of the ideas shown here!
---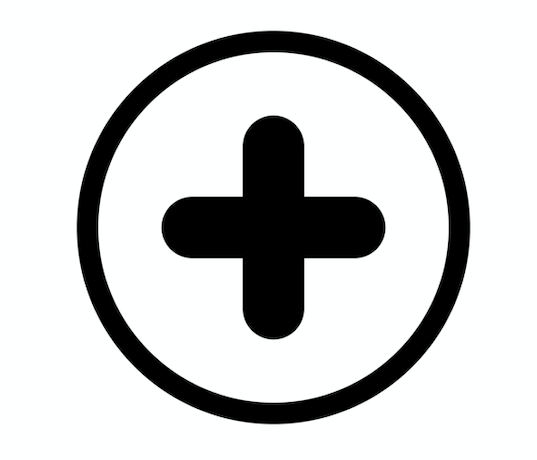 Discover more