Balancing the right energy mix is tricky! Could you bear the weight on your shoulders of being energy minister for a day?
The UK is committed to reducing its greenhouse gas emissions by at least 80% by 2050. For this to happen, the UK economy should be transformed while ensuring secure, low-carbon energy supplies to 2050.
Using the online interactive MacKay Carbon Calculator, you can step into the shoes of an energy minister for a day and create pathways to find out how we might reduce the UK's greenhouse gas emissions to net zero by 2050 and beyond.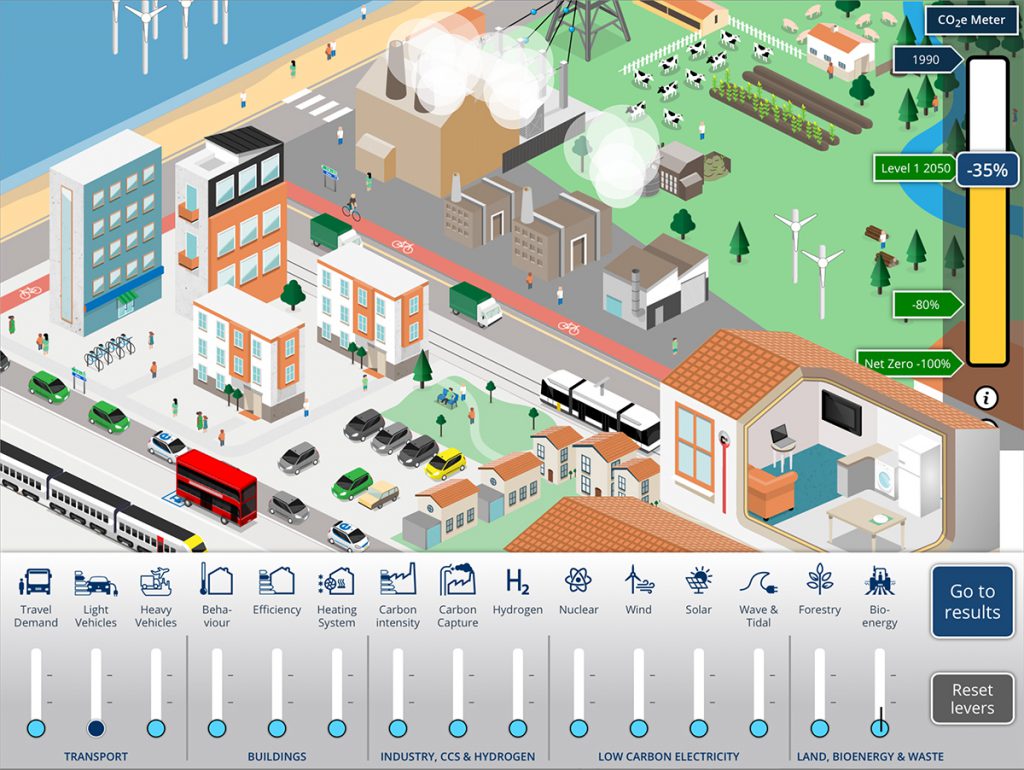 How to play – be energy minister!
This interactive game gives you, the energy minister, the choices to make on energy policy. When you click 'Play' above the game will open in a new tab. Use the sliders to choose your 'levels of ambition' for decarbonising different parts of the energy system. The calculator will then show how your choices affect UK emissions expressed as 'carbon dioxide equivalent' (CO2e). You can then click on 'Go to results' to see how your 2050 scenario compares to the emission levels in 1990.
See the difference your choices will make in reducing the carbon emissions!
Further information on this resource
The MacKay Carbon Calculator is provided by The Department for Business, Energy and Industrial Strategy, who provide further information about the resource. It provides a model of the UK energy system that allows you to explore pathways to decarbonisation, including net zero by 2050.